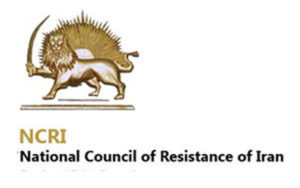 Distribution of leaflets saying "why 1988 (massacre)?" and chanting slogan: "Death to dictator"
Hundreds of students of Tehran University turned the Student Day ceremony to a scene of protest against the repressive policies of the regime.
This protest move was coincident with the presence of mullah Rouhani at the university auditorium and despite widespread security measures by the agents of suppression organs including the Intelligence Ministry and special guard unit of the university. The students, who were prevented from entering the auditorium, marched across the campus. During the march they sang "Yar-e Dabestani" and chanted:
"political prisoner must be freed", "student dies but does not accept humiliation", "Noble students! Support, support", "student prisoners must be freed" and "University Security should be abolished".
They also protested against monetary law of university and the law called 'Sanavat (years)' enacted in order to extort money from students. They also distributed leaflets saying: "University is not garrison!", "Prison is not a place for students", and "why 1988 (massacre)"?
Suppressive measures of Basij forces to disperse students led to confrontation, and the students managed to force Basij forces to escape.
Despite the massive presence of repressive and anti-riot forces inside Tehran University and in front of its entrance gate and streets leading to the university, the student managed to stage their protest gathering. Police cars blocked the university entrance preventing the people to join protesting students.
Students of "Allameh Tabatabi" University in Tehran also chanted "Political prisoner must be freed" and "worker prisoners must be freed" in their protest gathering.
The regime's intelligence agents called "Harasat" in Azad University of Saveh attacked and assaulted the students to prevent them from entering the campus. The regime's mercenaries attack turned into a confrontation with students. The students chanted: "University is not garrison" and" Death to dictator".