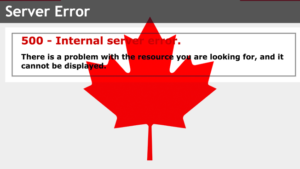 The Canadian immigration site has broken as people look to leave the US in the immediate aftermath of Donald Trump's election as the country's new president.
The official website for 'Citizenship and Immigration Canada' has stopped working, apparently because of the sheer number of people looking to emigrate to the country from south of the border.
Canada's website would usually offer ways of applying either to live in or become a citizen of the country. But all those people trying to access it are actually only able to see is a long loading page with no proper access to the website.